The Roads Not Taken
R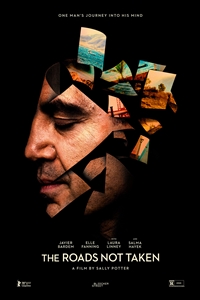 play trailer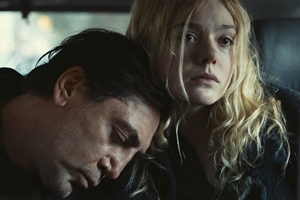 ▶


Play Trailer
The Roads Not Taken follows a day in the life of Leo (Academy Award® winner Javier Bardem) and his daughter, Molly (Elle Fanning) as she grapples with the challenges of her father's chaotic mind. As they weave their way through New York City, Leo's journey takes on a hallucinatory quality as he floats through alternate lives he could have lived, leading Molly to wrestle with her own path as she considers her future.
Instructions for accessing on your devices appears below. We hope you enjoy the show.
Every rental is $12. (Spotlight Theater & the studio will split it 50/50)
Click the RENT NOW button.
Enter your email address (create an account, if you don't already have one), and your credit card or PayPal information.
That's it! Once the film is rented, it will be available to view for 72 hours to finish once you've started watching. You can watch on your computer, smartphone, or tablet, or cast to your Apple TV, Google Chromecast, or other compatible devices.
DetailsDrama
1 hr. 25 min.
Opened March 13th, 2020
Rated R for languageCastJavier Bardem, Elle Fanning, Salma Hayek, Branka Katic, Laura LinneyDirectorSally PotterWriterSally Potter