The Whistlers
NR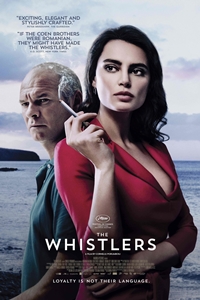 play trailer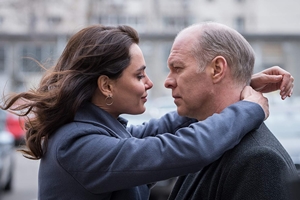 ▶


Play Trailer
In The Whistlers, not everything is as it seems for Cristi, a police inspector in Bucharest who plays both sides of the law. Embarking with the beautiful Gilda on a high-stakes heist, both will have to navigate the twists and turns of corruption, treachery and deception. A trip to the Canary Islands to learn a secret whistling language might just be what they need to pull it off.
Instructions for accessing on your devices appears below. We hope you enjoy the show.
Every rental is $12. (Spotlight Theater & the studio will split it 50/50)
Click the RENT NOW button.
Enter your email address (create an account, if you don't already have one), and your credit card or PayPal information.
That's it! Once the film is rented, it will be available to view for 72 hours to finish once you've started watching. You can watch on your computer, smartphone, or tablet, or cast to your Apple TV, Google Chromecast, or other compatible devices.
DetailsComedy
1 hr. 37 min.
Opened February 28th, 2020
CastVlad Ivanov, Catrinel Marlon, Rodica LazarDirectorCorneliu PorumboiuWriterCorneliu Porumboiu